Press Release: I Know First Selected as One of Feedspot's Top 40 Fintech Youtube Channels on the Web
Press Release
Press Release: Tel Aviv, Israel, February 7th, 2018 – Top 40 Feedspot Fintech Youtube Channels Finalist 2018
I Know First has been selected by a Feedspot panelist as one of the Top 40 Fintech Youtube Channels on the web.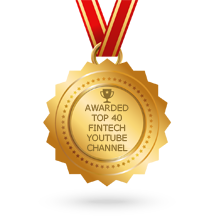 The Youtube Channels are ranked based on following criteria
Total youtube channels subscribers, video views, and video uploads
Quality and consistency of videos
Youtube search ranking
Feedspot editorial team' objective and subjective review
For more information on the list, click here.
Follow us on :
Facebook: I Know First: Daily Market Forecast
Twitter: I Know First
Instagram: I Know First
————————————————————————————————————————
I Know First, Ltd. is a financial technology company that provides daily investment forecasts based on an advanced, self-learning algorithm. Thus, the company's algorithm predicts over 7,000 securities (and growing). Thus, it has capabilities to discover patterns in large sets of historical stock market data.
The underlying technology of the algorithm based itself on Artificial Intelligence. It also based itself on machine learning and incorporating elements of artificial neural networks and genetic algorithms. Moreover, the algorithm generates daily market predictions for stocks, commodities, ETF's, interest rates, currencies, and world indices for the short, medium and long-term time horizons.
For more information, visit I Know First.