ADA Forecast: Explore ADA's Price Based on AI and Roadmap
This ADA Forecast article was written by He Xu – Financial Analyst at I Know First
Summary
The price of ADA has fluctuated wildly since 2020.
The roadmap of ADA implies its future development direction.
I Know First AI helps identify the most promising investment opportunities of ADA.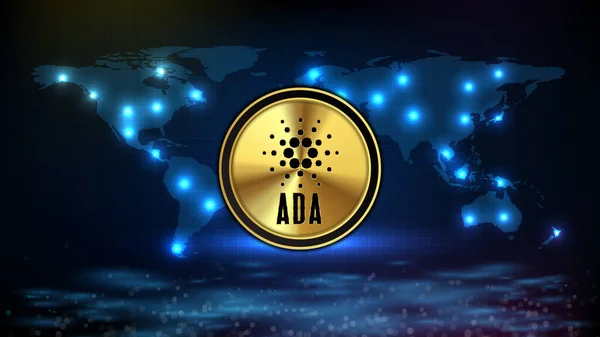 Price Dynamic of ADA
Cardano's price was first tracked by CoinMarketCap on February 10, 2017, when it was trading at $0.026. The price of Cardano increased by 647 percent in 2021, from $0.1753 at the start of the year to $1.3102 at the end. A new bull market cycle that began in early 2021 propelled ADA's ascent, and by mid-May 2021 it had reached $2.46. Between May and July, there was a minor pullback before prices increased even further. On September 2, 2021, Cardano reached an all-time high of $3.10. The Alonzo hard fork upgrade for the Cardano protocol was introduced in September 2021. Alonzo was notable because it was the first implementation of smart contract capabilities on the Cardano blockchain, paving the way for Cardano-native Dapps and other features. Cardano performed better than Bitcoin (BTC) and Ethereum (ETH) during this period. For the past 12 months, the price of ADA has dropped 84 percent to $0.485790 today from its peak.
Currently the I Know First algorithm provides a positive outlook on ADA.
The stock-picking AI of I Know First has a high signal on the one-year market trend forecasts. The light green for the short-term forecasts is mildly bullish, while the darker green is a strong bullish signal for the one-year forecast.
What is ADA?
A blockchain platform, Cardano, was established in 2017. Cardano wants to give people all over the world the chance to simply access and utilize the blockchain in their daily lives. People can use blockchain to, for instance, make purchases of goods or services, or use decentralized applications (DApps). Smart contracts are used by DApps to carry out transactions between two anonymous individuals without the requirement for a centralized authority. Smart contracts can be compared to modern vending machines or ATMs. When certain requirements are satisfied, the contract steps are automatically carried out. Decentralized applications, or DApps, are comparable to applications on a smartphone. The main difference is that DApps run autonomously without a third party operating in the background. For instance, a collateralized borrowing DApp would lend money to anyone who put up a specific amount of collateral in advance in their wallet. In this case, the smart contract would be configured to deliver a transaction (the loan) to the borrower as soon as the collateral wallet had the appropriate sum of money. If the borrower didn't make payments on schedule, the smart contract might also be set up to liquidate the collateral rather than keeping the money locked up.
Active community interaction and participation are important building blocks for Cardano's long-term sustainability. Every ADA bearer will be able to vote on Cardano's modifications and improvements thanks to the community voting tools that will be introduced during the Voltaire phase of the Cardano roadmap.
Roadmap of ADA
Byron-foundation: The three major issues that affect all blockchain networks—scalability, interoperability, and sustainability—are what Cardano seeks to address. The first proof-of-stake protocol with a mathematically established level of security is called Ouroboros. During the Byron era, IOHK's official desktop wallet for ADA, the Daedalus wallet, as well as Yoroi, a lightweight wallet from IOHK's sibling business Emurgo that was geared for everyday use and speedy transactions, were also delivered.
Shelley-decentralization: A truly dispersed network and an entirely new application ecosystem will be enabled by Shelley. An increasing number of nodes will start to run by the Cardano community. A reward system to encourage stake pools, and a community adoption program will be introduced. Users will be able and encouraged to delegate their stake-to-stake pools by receiving rewards for their sincere engagement in the network.
Goguen-smart contracts: The Goguen era represents a major change, producing enterprise-level, mission-critical, decentralized smart contract applications. The development of Plutus and Marlowe, allowing users from technical and non-technical backgrounds to create and execute functional smart contracts on the Cardano network, has been one of the objectives for the Goguen era. A multi-currency ledger will also let users develop new natively supported tokens.
Basho-scaling: The Basho era is an era of optimization to better facilitate application growth and acceptance for high transaction volume apps. The core developments will be the introduction of sidechains, to increase the capacity of the network, and parallel accounting styles, to support and switch between UTXO and account-based models and increase interoperability.
Voltaire-governance: Participants in the network will be able to vote on Cardano improvement proposals. A treasury system will also be added to Voltaire, where a portion of transaction fees will be used to fund development initiatives. Cardano will be fully decentralized and in the hands of the community once it has a vote and treasury mechanism in place.
Current Stage of ADA
ADA is now in the final three stages, smart contracts, scaling, and governance. Last week the node, ledger, and consensus teams continued preparing for the Vasil hard fork, continued integrating the Cardano-wallet backend with the Lace wallet, and advanced their work on UTXO HD functionality and pipelining. The Plutus team worked on the evaluation tests, created generic test methods that let users test their input implementations, resolved a number of problems, and improved the documentation. The Marlowe Pioneers talk on assurance was written and produced by the Marlowe team. Project Catalyst kept taking proposals for Fund9 for the governance. Now ADA has shown excellent performance, for example, 90 projects were launched on Cardano, 5868 NFT projects, and 1022 projects built on Cardano.
Ethereum and Cardano: PoW vs. PoS
First- and second-generation proof-of-work (PoW) blockchains are Bitcoin and Ethereum, respectively. Cardano uses more environmentally friendly proof-of-stake (PoS) technology, earning it the moniker "third-generation blockchain." Both the Ethereum (ETH) and Cardano (ADA) blockchains allow developers to implement similar functionality, such as executing smart contracts and creating programs (decentralized applications). Since PoW miners have to put in far more 'work' to mine blocks, PoS mining uses significantly less energy and resources. On PoW networks like Ethereum, scalability, interoperability, and sustainability are constrained by the infrastructure load of rising expenses, energy utilization, and lengthy transaction times. Ethereum 2.0 plans to switch from a PoW paradigm to a PoS. Although ADA is the pioneer in the PoS, Ethereum is probably a suitable cryptocurrency to hold over the long term given its significant market share and the projected improvements in Ethereum 2.0. Overall, both ETH and ADA are likely to witness a boost in value as the DApps industry expands.
Factors That Influence the ADA Price
The first factor is the supply and demand of ADA. Successful currencies typically demonstrate a network effect, increasing in value as they are used more frequently and intensively. Due to the limited supply of ADA, its price will rise as demand for it rises. Demand for ADA is projected to rise as a result of the expansion of the Cardano platform, its user base, and increasing partnerships. In addition, Cardano is building credibility. Cardano seems to be more interested in collaborating with governments than with commercial associations. However, the speed at which ADA develops is another issue. With Ethereum 2.0 starting using a similar proof-of-stake approach, Cardano's competitive advantage has gradually diminished. But Cardano will become the fastest cryptocurrency through the adoption of Hydra, a layer 2 protocol that processes transactions off-chain and secures them on the settlement layer.
Application of ADA in the Business World
Identity management and traceability are Cardano's primary uses. The first application can be used to speed up and simplify procedures that call for gathering information from several sources. An identity management platform like Atala PRISM, for instance, is promoted as a way to grant access to services. For instance, it can be used to check eligibility for government assistance or credentials to create a bank account. The latter use has the potential to shut down the market for fake goods by tracking and auditing a product's manufacturing operations from provenance to completed items. Atala SCAN and Atala Trace may trace a product's journey through a supply chain.
Conclusion
ADA's price is volatile similar to other cryptocurrencies. As a speculative and risky asset, I advise investors without related knowledge to be cautious. ADA is the third-generation blockchain to address the constraint of scalability, interoperability, and sustainability. Now ADA is in the last three stages of the roadmap, smart contracts, scaling, and governance, and applied in identity management and traceability. Currently the I Know First algorithm provides a positive outlook on ADA.
Past success with ADA Forecast
I Know First has been bullish on the ADA/USD forecast in the past I Know First has been bullish on the AN stock forecast in the past. On June 20, 2022, the I Know First algorithm issued a forecast for cryptocurrency price and recommended ADA as one of the best cryptocurrencies to buy. The Machine-Learning-driven ADA/USD prediction was successful on a 7-day time horizon resulting in more than 6.45%.
To subscribe today click here.
Please note-for trading decisions use the most recent forecast.